New RVs and Trailers in Ottawa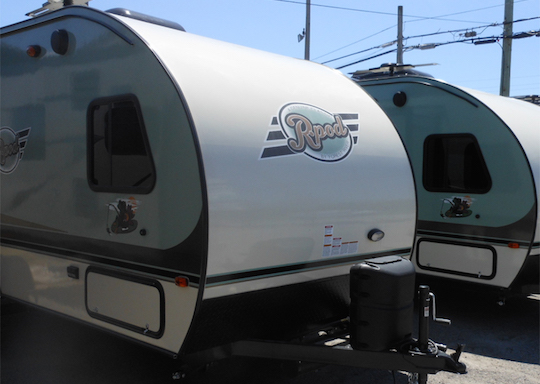 RVs make vacations easy. You simply load them up with food, gas, family and friends and take off on your very own adventure. RVs give you access to the freedom of the open road, and the chance to make unforgettable memories. All you need to do is decide if you are interested in a new, or used Ottawa RV.
New RVs are an excellent choice for anyone in the market, and for good reason. You have a shiny new RV that hass never been used before, the manufacturer's warranty, and an RV that will last for years to come. Embrace the open road and adventure with an RV. The only question left is whether or not to buy a used or new RV.

View our Selection
The Primary Location for New RVs in Ottawa
At Travel-Mor Trailer Sales buying a new RV in Ottawa has never been easier. Our staff is well trained on all trailers we carry, and whether you are interested in an enclosed trailer, tent trailer hybrid we have the RVs you are looking for. If you are in the market for a new RV, Travel-Mor Trailer Sales is the Ottawa dealer you need to visit. We can help match you to the RV you are looking for. Our staff can provide you with vital information beyond what the manufacturer's website can tell you. We have personal experience with the new RVs we offer, and can help match our RVs to your needs.
Our Selection of New RVs
The main new RV brand we carry is R-pod, which is a high quality manufacturer of RVs and will last for years. At Travel-Mor we believe in only offering the highest quality RVs, ensuring all our customer leave happy and their expectations are exceeded. By offering this brand of RV all needs are met, depending on the use of the RV. R-pod specializes in making aerodynamic, enclosed trailers. They come fully equipped and are perfect for camping Take a look through our current inventory of new RVs and find the RV that best suits your needs, whether it be for camping or a family road trip, we have the perfect RV for you and your family.
9

20'Length 1 Tipouts Sleeps 3 AC : Yes

20Length 1 Tipouts Sleeps 5 AC : Yes

20Length 1 Tipouts Sleeps 3 AC : Yes

20Length 1 Tipouts Sleeps 3 AC : Yes

3

10Length 0 Tipouts AC : No

3

14Length 0 Tipouts AC : No

4

14Length 0 Tipouts AC : No

5

16Length 0 Tipouts AC : No

4

16Length 0 Tipouts AC : No