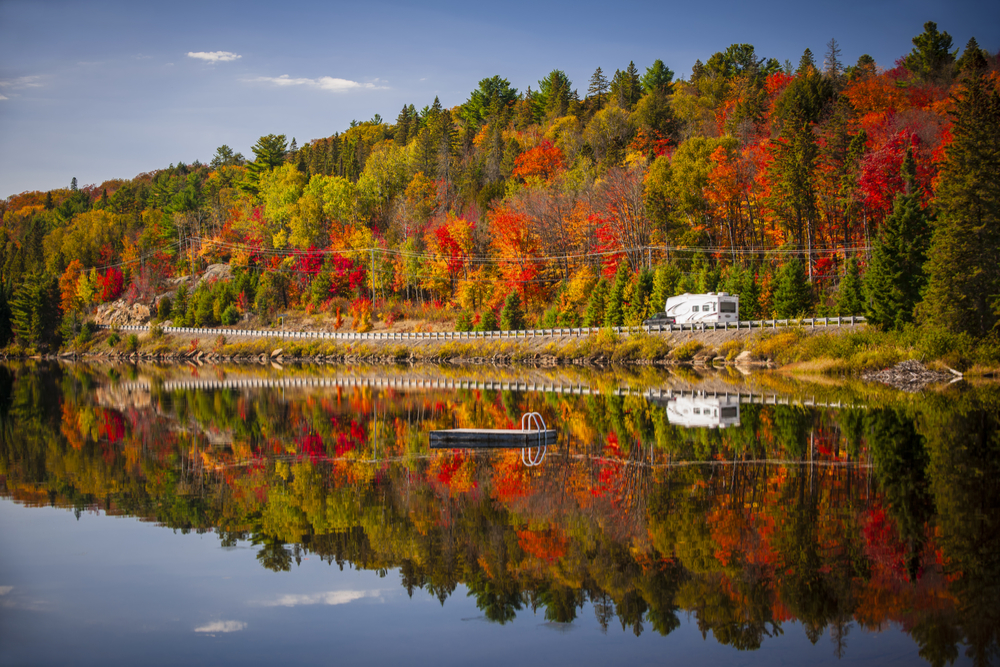 There's still plenty of summer to get out there and enjoy the roads and natural beauty of Ontario!
And with autumn just beyond that, we're putting the spotlight on the Ottawa-handy regions of Central, Northeastern and Eastern Ontario.
Whether it's RV camping in magnificent Algonquin Park, exploring the historic city of Kingston, fishing in the Kawarthas, or indulging in wine tasting and gastronomic delights in Prince Edward County, you can enjoy these spots as an overnight trip or long weekend from Ottawa. Of course, if you've got longer to linger, all the better; you could easily do a week-long route covering all four of these spectacular and unique regions.
Kingston & The 1000 Islands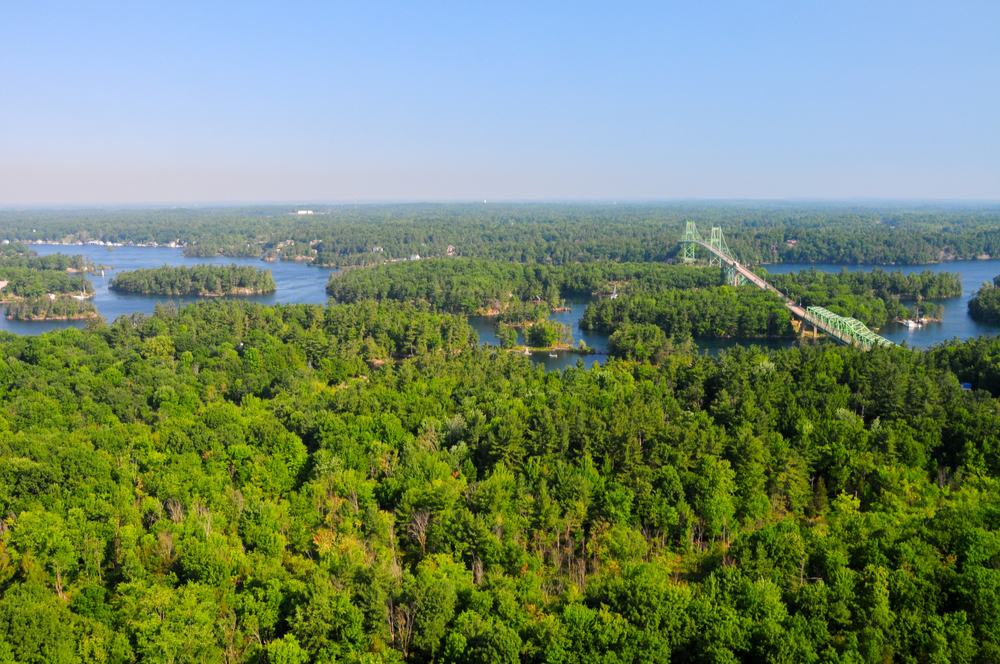 Starting out from Ottawa and environs, an hour's drive takes you to the St. Lawrence Seaway. Very quickly, you're in the 1000 Islands, which is actually a series of closer to 2000 islands dotting the St. Lawrence, straddling both Canada and the United States.
Scenic cruises and boat tours are perhaps the most popular thing to do in this region, and once you've taken one you'll fully understand why. Your vessel will pass by dozens of islands, revealing stately mansions, fairytale castles, lighthouses and more. These tours range from as little as an hour up to five hours or more. Many include lunch or dinner, so it's worth comparing packages and finding out which is best for you. Departure points along the route are Brockville, Rockport, Gananoque and Kingston.
The 1000 Islands Parkway is also worth a detour, giving panoramic views of the waterway and islands as you drive. You can leave the 401 at either the eastern or western nexus of this scenic, 40-kilometer route, and wind up at back on the main highway at the other end. Gananoque is at the western outlet of the 1000 Islands Parkway, and is worth a stop for a cruise, a meal and/or taking in a show at the Playhouse.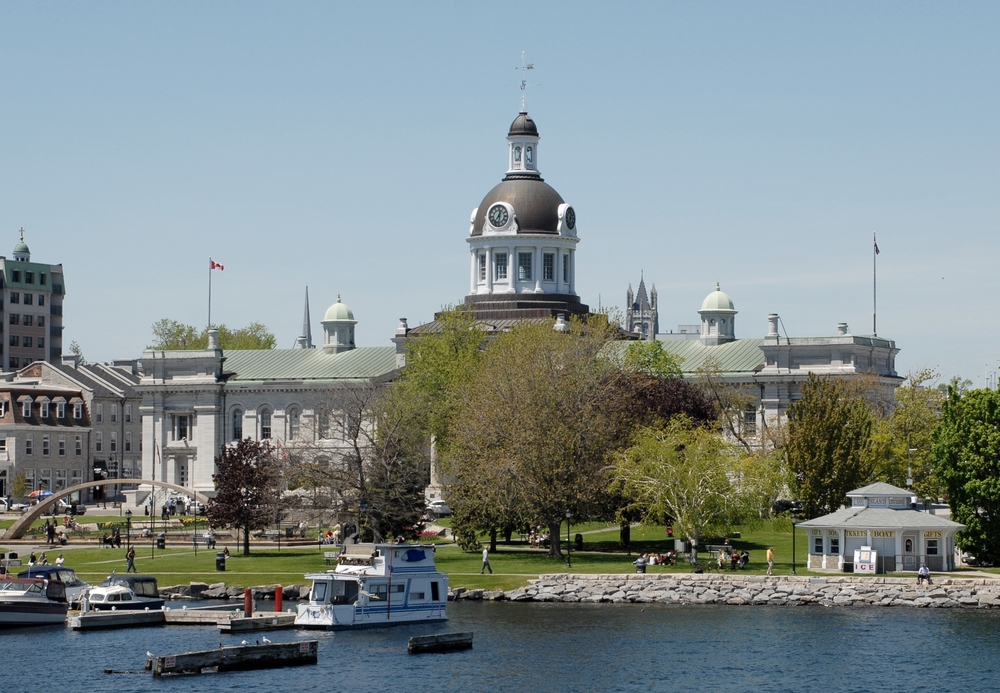 Another 20 minutes west and you're in the Limestone City – Kingston! Home to Queen's University and the famed Penitentiary (worth a tour!), Kingston offers an array of sightseeing, shopping and dining options. Fort Henry is the big attraction here, harkening back to 19th century military life in what was once the capital of Canada. Tour the fort, watch the Garrison Parade, and soak in the history – you can even spend the night in a barracks room!
Bay of Quinte, Prince Edward County & Belleville
An hour's drive west from Kingston, the Bay of Quinte region is home to beaches, wineries, and some of the best restaurants in the province. Fishing and boating options are plentiful here, with group tours, charters and individual rentals all through the summer and into the fall.
The beaches of Sandbanks Provincial Park are among Ontario's largest and most beautiful beaches. You'll often need to book well ahead to get a campsite here, though, so some planning is required at peak season. Bringing along your golf clubs? The region has over 15 courses to choose from.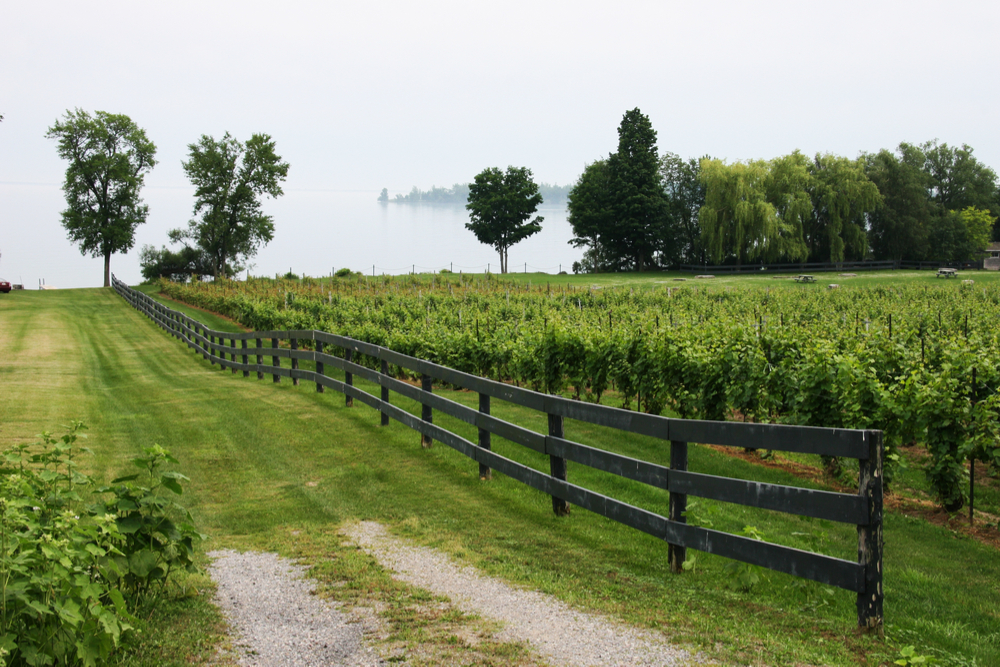 Food and wine are really putting Bay of Quinte on the map. Check out L'Auberge de France in Belleville, a breakfast and lunch standout featuring pastries, sandwiches, quiche and more, all in an atmospheric setting that transports you to a French countryside inn. Prince Edward County features over 30 wineries, each offering tastings and of course the opportunity to purchase a bottle (or a case) to take home. Many of the wineries also offer dining right on the premises, naturally with wine pairing options.
Kawarthas Northumberland
The Kawarthas are more than just butter tarts.
But…. Mmmm, those butter tarts are good. Over 50 locations in Kawarthas Northumberland now compose what's known as the "Butter Tart Tour." Local bakeries, charming cafes and elegant restaurants all offer these delectable treats, along with resorts and inns (wait, that means you can enjoy butter tarts morning, noon and night?!). See how many you can sample while you're in the region, and find out which one is your favourite.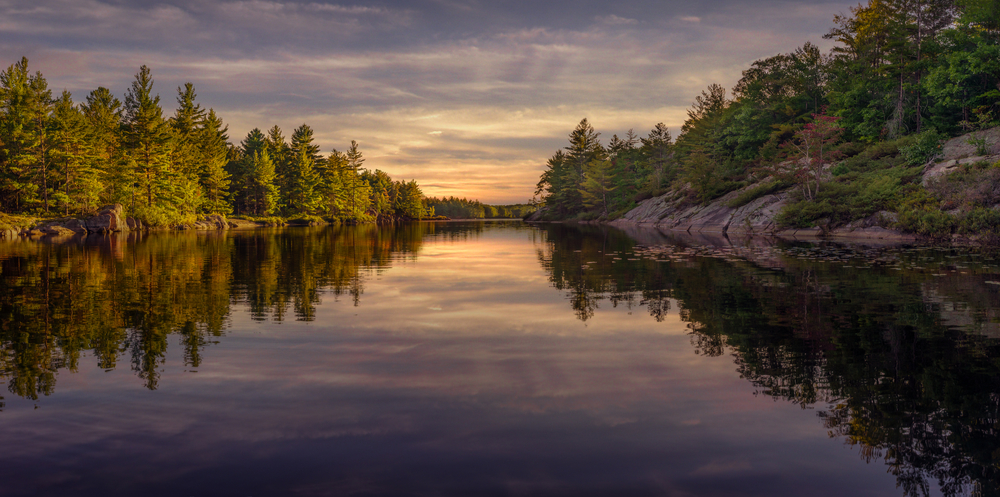 Elsewhere, enjoy the Kawartha Lakes with their fishing and boating options, as well as local theatre that's making a name for itself. Great drives abound in Northumberland County, along with trails for relaxing or exhilarating hikes. A stop in Peterborough is a momentary break from communing with nature, though you're never too far. The Canadian Canoe Museum is house here, with the world's largest collection of canoes, kayaks, and paddled watercraft. Lang Pioneer Village has over 25 restored and recreated buildings typical of a small 19th century village.
Algonquin Provincial Park
A two hour drive From the Kawarthas, Algonquin Provincial Park is one of Canada's premier natural gems – and that's saying a lot! Algonquin Park remains a favourite for a multitude of reasons, not the least of which are 2000km of canoe routes and vast expanses of rugged beauty. If you're looking to get away from the hustle and bustle of life, to unwind, relax and get in touch with nature, there's simply nothing better than Algonquin Park.
This place is immense; we can't underscore that enough. Don't try to see it all. One can't. The best course is to pick a few spots, plan a route that puts you in a general vicinity, then take it slowly and soak in the magical beauty.
RV camping here is definitely feasible. It's important to plan ahead and know which sites are appropriate for recreational vehicles. The Friends of Algonquin Park website has more details, including electrical sites comfort stations, shower and laundry facilities, etc.:
www.algonquinpark.on.ca/visit/camping/rv-camping-in-algonquin-park.php
Travel-Mor Trailer Sales and Rentals
Is there a better way to experience Ontario's natural beauty than with an RV or trailer? Only this way can you and those you love so easily access all the amazing food, incredible outdoors, small-town experiences, and relaxing nature.
Whether you're looking for information on a new RV or Trailer, have maintenance or equipment concerns for the one you own, or would like to explore the possibility of renting; Travel-Mor is here to help.
A relaxing long-weekend or life-altering week-long experience for you and your family exists only a few hours' drive from Ottawa. If you'd like to talk about how we can help you explore it, we're only a call or message away!