Our Ottawa Trailer Services
Travel-Mor Trailer Sales services all makes and models of tent trailers, travel trailers, hybrid trailers, fifth wheels and cargo trailers. We have licensed TSSA technicians on-site 5 days a wee to ensure we can attend to your servicing needs in a timely, efficient manner. Our Ottawa trailer services still offer servicing on Coleman/Fleetwood tent trailers. We also offer insurance estimates and repairs when needed by our loyal customers. If your trailer currently has a warranty the Travel-Mor team is an authorized warranty repair shop for many appliance manufacturers. Bring in your warranty agreement and we will be happy to let you know if we are authorized to repair your trailer under warranty.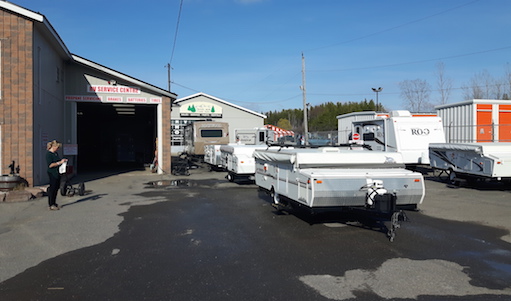 Trailer Service Menu
Our trailer services in Ottawa aim to help our customers with all their trailer servicing needs. Take a look at our service menu below to see our wide variety of RV services and feel free to contact us if you have any further questions or if the service you are looking for is not on the list. We aim to help all our customers get the most out of the Ottawa trailer experience.

| | |
| --- | --- |
| Trailer Services | Service Information |
| Wheel Bearing Service | Includes new grease seals, new dust caps, new cotter pins, new grease, bearing cleaning & inspection, detailed rims and tires, air pressure & tire inspection |
| Brake Adjustments | Check brakes, shoes, magnets & drums. Clean and re-adjust brakes |
| Propane Certification and Inspection | Includes TSSA Certification Test & Tag |
| Hot Water Heater Burner Service | Remove, clean, reinstall and test water heater |
| Fridge Burner Service | Clean burner assembly, replace orifice and inspect thermocouple |
| Water System Pressure Test & Inspection | Flush out RV plumbing anti-freeze, run all water accessories to check for leaks & fill water heater |
| Electrical System Test & Inspection | Check all interior and exterior electrical outlets & lights |
| Slide-Out Room Lubrication | Lubricate all metal slide out parts & rubber seals (includes a can of Slide Out Rust Inhibitor/Lubricant & a can of Slide Out Rubber Seal Conditioner) |
Set-Up a Service Appointment
613-822-1666
Jen at service@travel-mortrailersales.com
Mon – Fri 9:00 to 5:00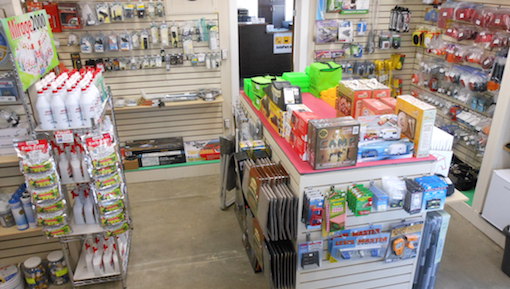 Trailer Servicing and Maintenance
Here at Travel-Mor Trailer Sales we offer a number of services to make owning a trailer easier. The first and most important is trailer servicing. We have licensed technicians who can service and winterize your RV. This is vital for every trailer, as they must be properly stored over the Ottawa winter to avoid any possible damages.
After a long trip your trailer will often need to be serviced, as you can cover thousands of miles in a longer camping trip, say if you were going out of the province. Our technicians are capable of servicing every part of your trailer, and can perform necessary maintenance that your trailer requires. Without proper servicing and maintenance your trailer could become unsafe, making it a hazard to you and your family. Let the experts take care of it at your local Ottawa dealership, Travel-Mor Trailer Sales.
RV Storage In Ottawa
An important part of owning a trailer is storing it during the harsh Ottawa winter and when it is not being used. Often they can be too large to fit on your driveway, so you will need a place to store it. Travel-Mor Trailer Sales offers affordable, secure storage space for trailers of all size. Call us today and we can setup a spot for your trailer, removing any concern you may have had.