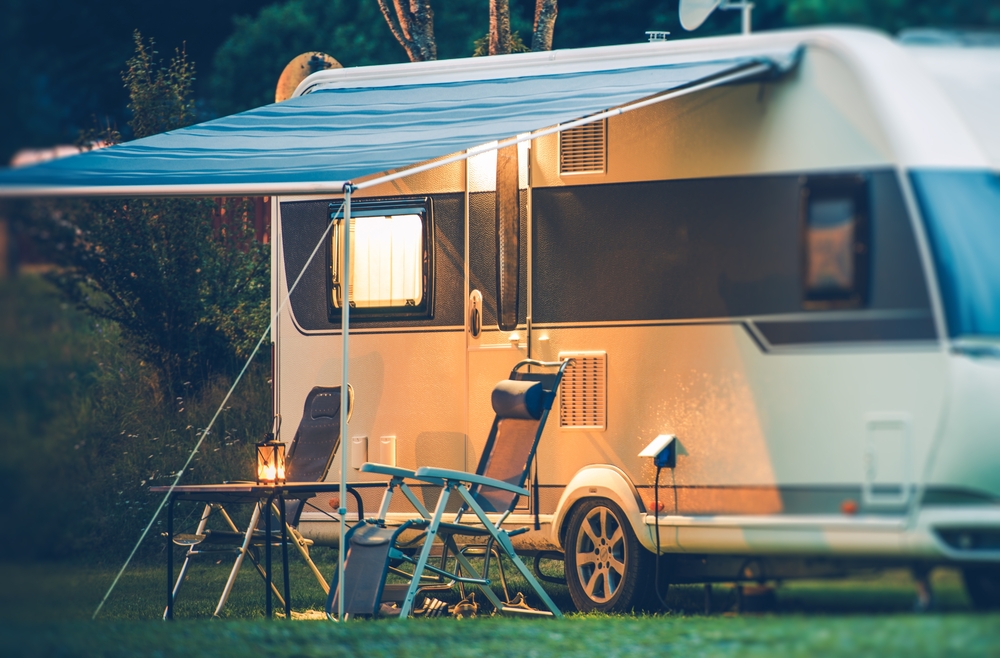 Deciding that you want an RV or Trailer for yourself and the family is not a tough decision. Deciding which, however, most definitely is! With so many different makes, models, and types of adventure-mobiles to choose from, it's easy to get lost in confusion. So long as you know which questions to ask, you can make things significantly easier on yourself by narrowing down your selection, so consider Travel-Mor's 3 questions to ask when choosing your RV or Trailer:
1) Weekend Warrior, or Long-Distance Legend?
You want an RV or Trailer, but how do you intend to use it?
Are you looking to pack the family up every odd weekend or so throughout spring, summer, and fall to go camping? Or do you want to go long-distance, taking multi-day road-trips, exploring Canada and the USA?
Approaching an answer to this question is helpful in narrowing down the selection of RV's/Trailers to those that will provide you the most value. Choosing an A-class RV for the odd camping trip makes significantly less sense than a simple trailer, especially if you aren't in need of ultra-premium creature comforts. The same is true of buying a trailer when an RV would suit you better!
Even within either class of adventure-mobile, there are some products that are better for short or long distances. For example, some trailers are designed to emphasize luxury at the cost of aerodynamics, making a more comfortable experience while camping, but less comfortable while driving. There are also trailers, like the classic Airstreams, designed to maximize aerodynamics (not to mention aesthetics!) to make driving an easier and more efficient experience. Determining how you expect to use your RV or Trailer is a great first step to ensuring the one you select provides the most value.
2) RV or Trailer?
Comparing every available RV to every available Trailer is an exercise in anxiety. With so many to choose from, each offering their own unique costs and advantages, finding an answer to this question will narrow down your selection massively.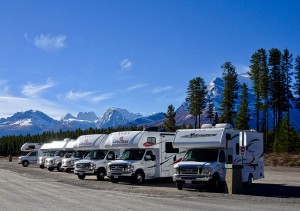 Trailers offer their owners the benefits of cost-efficiency, easy winter storage, less maintenance, and are more approachable solutions to the family that enjoys weekend getaways. If you have a truck, van, or SUV that is rated to tow, they also offer incredible convenience. Requiring only a hitch, weekends away are as simple as packing up, attaching your trailer, and driving to your destination. A convenient alternative to classic camping, a trailer is the perfect solution for those who want to enjoy the outdoors, but not at the cost of 'roughing it'. With a trailer, you can spend evenings around a fire, and still have a decent coffee with your breakfast the next day, with no aches and pains from sleeping on the ground.
RV's, while being more expensive and requiring a little more work to live with, offer those that own them an easier solution to the pains of long-term, long-distance road tripping. They do not need to be set up in the day and packed up in the morning like a trailer, and therefore make stopping in different places every night easier to accomplish. Designed around the idea of long-distance driving, they are generally more comfortable for the family to sit and drive in for long periods. Comfortable seats spaced far apart make fights between children less likely; and creature comforts like toilets, showers, air conditioning, and more, take much of the strain and hassle out of long trips.
3) Rent or Own?
RV's and Trailers offer incredible value to those who use them. The ability to take a portable home with you wherever you go chances your perspective on adventure. With one accessible, almost all of the barriers to travel fall away, and the allure of adventure takes you to places you've never been.
The benefits of RV/Trailer access are incredible, but they do come at a cost. Part of getting the absolute most out of your chosen RV or Trailer comes down to managing these costs, and the most powerful way to do so is deciding whether to rent or own your adventure-mobile.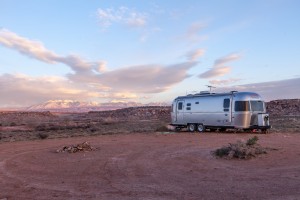 Ownership provides enhanced access to adventure. Less work has to be put into planning trips, and having an RV or trailer consistently stocked with most of the things you need for travel makes impulsive weekends away easily accessible. All it takes is deciding it's time for adventure, and hitting the road! That said, ownership also comes at the cost of increased time, energy, and space requirements (as compared to renting). It's necessary to winterize (and de-winterize), store, and maintain an RV or Trailer you own.
Renting provides incredible convenience as compared to ownership. Renting with Travel-Mor provides you access to a well maintained, modern, RV or Trailer with all the creature comforts and absolutely no obligation for hassle. However, the ease of picking it up and dropping it off when you're done comes at the price of planning and increased per-day costs. While you don't have to maintain the vehicle, it still must be maintained, and this cost is included in your rental fee. Moreover, impulsive weekend trips can be more difficult, as it isn't always the case that an RV or Trailer rental will be available.
Travel-Mor Trailer Sales
If you've decided that you want an RV or Trailer in your future, it can be difficult to take the next step into actually realizing that dream. With the right guidance and advice, this step can be made easier, and all the steps after as well. There are hundreds of options available to deliver value to Ottawa adventurers. Finding the best one starts by asking the right questions to establish what value in an RV or Trailer means to you, and finishes by taking that understanding to Travel-Mor! Whether its renting, purchasing, or simply asking questions; feel free to get in touch
with us to find the Trailer or RV that is best for you!