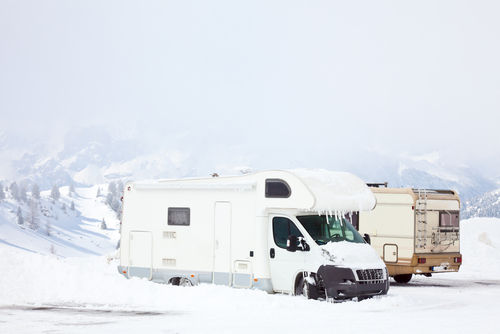 As we progress through fall, the leaves drop to the ground, the autumn wind blows, and we know one thing's for sure: winter isn't far off on the horizon. As an RV owner, you want to squeeze in as much RV time as you can before the season is done. Still, there are realities that come with your RV in the Ottawa winter. We want to make sure that you'll have plenty of enjoyment in your RV next year and beyond. That's why at Travel-Mor, it's our pleasure to pass along some tips, tools and advice on preparing your RV properly for the winter ahead.
Should You Winterize Yourself? Or Is It Better to Go with the Pros?
Can you winterize your RV on your own? Absolutely. Should you? Perhaps. But you're got alternatives, professionally speaking. Travel-Mor has performed winterizing services on RVs for many years, and we offer a full range of options for exterior, interior and mechanical winterization of your RV. Whether you decided to go it on your own or go with the pros, there's one certainty: Here in Ottawa and around the National Capital Region, winterization is a must.
Why do you have to winterize your RV?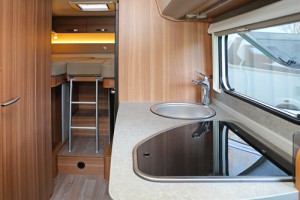 In one word: water. In two words: water & ice. Water runs through your RV, specifically throughout the plumbing system. Freezing can really take its toll on your RV, and if you've got any stray water left as the temperature plummets below zero, you'll be in for a nasty surprise when things begin to thaw in the springtime. Through sheer physics, water will freeze and become ice, expanding in the process. That can and does cause breaks, fractures and ruptures in anything that contained the water. Getting rid of water ahead of time, therefore, is of high importance. Well, you might say, that sounds a lot like my cottage. Yes, indeed it does. RVs are a type of home, in many ways. Unlike a cottage or cabin, however, RVs have other parts and sections that are susceptible to winter weather, inside and out, in the engine and the chassis. As you can see from all of this, getting your RV prepped for winter is crucial.
So, on your own or with Travel-Mor?
We're biased. We do this stuff, and, without tooting our own (RV) horns too much, we're pretty good at it. With a professional winterizing from Travel-Mor, you'll keep your RV in tip-top shape throughout the winter, so that it will be ready to roll once spring comes around. You don't want to miss a minute on the roads, and you won't have to if you take proper precautions ahead of time. If you're the type of person who's good with your hands and likes to take things under your control, however, you can also take on the RV winterization process yourself. We invite you to take a look at winterizing tips provided by Go RVing and by KOA. Can it be done? Most certainly, yes, it can be. A good idea is to weigh the pros and cons. By taking on this task yourself, you're potentially saving money, but you're spending more time in the process. And, if any steps are missed, the costs down the road can be huge! In having your RV's winterization performed professionally by Travel-Mor in Ottawa, you're protecting the investment in your RV, and you're giving yourself peace of mind that the job will be performed right, and right on time (freeing up time for you!).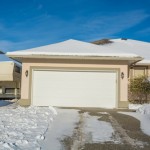 What Else Can You Do for the Winter?
Another option you might want to consider is storage for your RV. Why storage? Out in the open, exposed to the harsh cold, snow, ice, freezing rain and wind, RVs can suffer in the winter elements. In addition to water and ice, salt is another big one. You remember all that salt on the roads in the Ottawa winter?! Seems like it was just yesterday… and yet it's not too far off once again. Much like the bottom and sides of a car, salt takes its toll on RVs in the form of degradation. Moreover, the constant freezing-and-thawing (and refreezing) cycles can have a harsh effect on fabric, rubber and plastic. You can avoid this by taking your RV to a storage facility for the winter. The cost for the season is less than you'd expect, and you'll give yourself peace of mind, knowing that your RV investment is being protected. Another great bonus to this is that you'll have driveway space freed up. That's great when friends and family come over to visit for the holidays.
Count on Travel-Mor for Your RV this Winter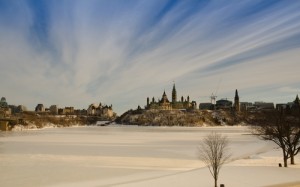 Instead of worrying through the winter, you can relax and enjoy the fourth season, knowing you'll have your RV ready to roll on down the road this coming spring. For any of your winter, spring, fall, or summer RV needs, get in touch with Travel-Mor