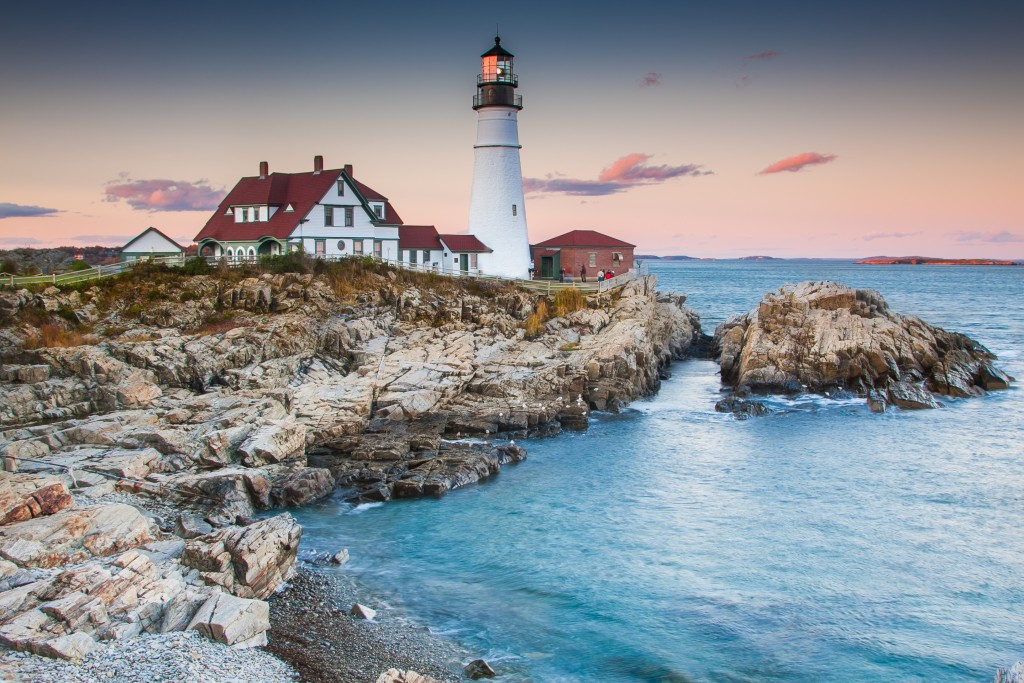 Do you like lobster? Did you know that the lobster capital of the world is only a 6 hour drive from Ottawa? Not only is it available in the highest quality, but tremendous quantity, culminating in a unique opportunity for the best and cheapest lobster on planet earth. This spring or summer, consider the an RV or Trailer trip to and through Maine. Consider the following points of interest on your way to the world's lobster Mecca, and you're on your way to absorbing all that beautiful Maine has to offer.
Come For The Lobster
Maine is fortunate to enjoy a unique combination of geographic circumstances that make it the ideal environment for lobster to flourish. Extremely deep, extremely cold, and extremely salty ocean water come together to provide lobster everything they need to grow and multiply with reckless abandon, making Maine the best place on planet earth to find and eat lobster!
It is hard to find any restaurant in Maine that does not serve at least one lobster dish, which ought to testify to it's quality. Even those who live in Maine, and are exposed to it every day, still demand it from anywhere they get food.
Of all these restaurants, perhaps none are more famous than Red's Eats. Red's might seem like little more than a dinky food stand just off the highway, were it not for the near-constant line stretching down the road. Open mid-april to mid-october, Red's will regularly serve well over 8 tonnes of lobster in their 5 months of business a year.
Maine lobster is not only reputed to be the best available on planet earth, but is incomprehensibly cheap when compared to typical Ottawa prices. Lobster rolls here typically cost around $25-30, and are therefore a luxury food item. In Maine, you can get bigger and better ones for $9!
Stay For the Nature
Once you've had your fill of lobster (for the night at least), it's time to take the RV or Trailer somewhere for the night. Located in a similar geographical region to Ontario, you certainly won't be struggling to find options!
Maine is known worldwide for its vast, forested expanses. An international hub for fishing, hunting, camping, and hiking; the state offers considerable value to those who love the outdoors. To those who are new to camping, hiking, and outdoor enjoyment; Maine is a world-class location to experience an escape from civilization for the first time. With no lethal bugs, venomous snakes, or particularly aggressive carnivores, Maine offers a pure experience of the wild in a safe, fun, cleansing environment. Whether you're a grizzled outdoorsman or a first-timer, Maine's great outdoors have extraordinary value to offer those who experience it!
Plenty of Campsites
With campsites and protected parks peppered throughout the vast state, at any point in your trip through Maine you can rest assured that a campsite capable of accommodating any trailer or RV is not far away! You can plan where you'd like to camp in advance, but one of the best things about Maine is that they are so plentiful you don't need to feel as though you have to. Whether you're the type to plan an itinerary, go with the flow, or anything in between; Maine is ready and willing to receive and accommodate you.
For more information about Maine's camping opportunities, take a CampMaine.com! Camp Maine provides a comprehensive list of camping spots throughout the state, as well as free information concerning special events, nature guides, and more. If you're thinking about camping in Maine, CampMaine provides free print camping guides here!
Alternate Accommodations
If you've planned a few nights of camping, but find yourself craving a warm bed, shower, and other indoor amenities, Maine has that covered! Big-city and little-town experiences are not hard to find anywhere in the state, with everything from quaint bed-and-breakfasts to classic hotels, the perfect accommodations to fit your preferences are easy to find!
Love The People
Beautiful food and beautiful nature are complimented by perhaps the greatest appeal of this wonderful state, it's people.
Located close to Ontario and Quebec, did you know that Maine is home to prominent populations of french-speaking Acadians? Descendants of those who migrated to the region after the great Acadian Expulsion, the history of Maine shares much in common with that of Quebec and Ontario.
Those many in Maine who do not have Acadian ancestry still share many values you would expect of the average Canadian, but with a unique 'flavour' that makes their character all their own. With a unique accent, charm, and kind disposition, meeting Mainer's (sometimes called Mainiacs!) is an experience you'll be glad to remember your entire life. Check this video for an impression of what you can expect!
Travel-Mor Trailer Sales and Rentals
There is perhaps no better way to experience everything Maine has to offer than with an RV or Trailer. Only with an RV and Trailer can you and those you love so easily access all of the amazing food, incredible outdoors, small-town experiences, and big-town excitement!
If you'd like to explore the possibility of exploring and enjoying everything that this great state has to offer by RV or Trailer, Travel-Mor is here to help. Whether you're looking for information on a new RV or Trailer, have maintenance or equipment concerns for the one you own, or would like to explore the possibility of renting; feel free to get in touch with your questions!
Only a few hours drive south rests a place that is set to provide a defining experience in the life of you and your family. If you'd like to talk about how we can help you explore it, we're only a call or message away!