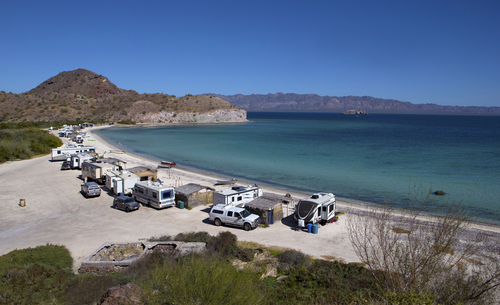 With summer giving way to fall (and quickly transitioning to winter), now's the time for RVers to take stock. You've got some questions to answer:
Will (or have) you put your RV into storage this winter?
Will you drive it down south?
What other trips might you want to take this winter?
The third and final question is what we'll focus on today. In the previous two blog posts, we've talked about winterization and storage for your RV, as well as RV holidays from Ottawa headed south to warmer climates. So let's say you've put away your RV already, and/or aren't looking to take your RV out on the road for winter adventures. But let's also say you want to go somewhere this winter, a vacation away from Ottawa, away from winter even. Fair enough! You've got travel options. We love to travel – it's literally in our name! – so let's talk about some of those options.
Renting an RV in Another Locale
There are a lot of beautiful places across this big, blue marble of ours, and many of them can be accessed by recreational vehicle. But is it practical or even possible to take your RV to these places? If you're looking at a destination like Florida or the Southeastern US, yes indeed, those are some great places to explore with your RV from Ottawa (see our September 2017 article for ideas).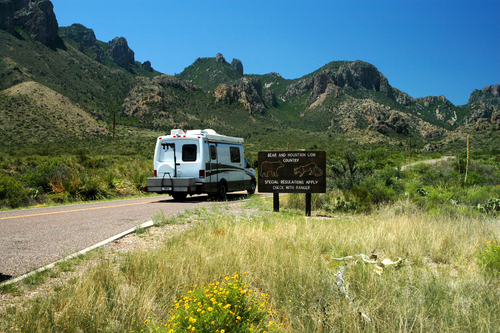 What about the Southwestern US? Well, that takes us into a bit more of a gray area. There are some lovely, year-round destinations in Texas, New Mexico, Arizona, Nevada and of course Calfornia. Getting there in winter, however, can involve some extra time and effort as well as the uncertainty of weather. The weather unknowns apply both to your route there and back, but also to the destination itself. California and Arizona are the furthest of the group, have the highest likelihood of better weather, but also a higher chance of snow or other winter driving conditions en route. What if you were to fly to one of those places, and then rent an RV? You'd have the added expense of air tickets, of course, but would save on gas and wear-and-tear, and there have been some decent deals as of late on airfares. The GoRVing USA site can give you some ideas on destinations as well as links to dealers where you can rent an RV.
Hawaii is another amazing destination. Thought Hawaii is not always a place people associate with RVs, you can save on the exorbitant cost of accommodations in high season by renting an RV. While Honolulu is rather dense and not necessarily RV-friendly right in the city and popular Waikiki tourist areas, the island of Oahu has RV opportunities elsewhere. Also you'll find ample roads to discover on the islands of Hawaii (a.k.a. the "Big Island) and Maui. This article from Tripsavvy gives you a few ideas and tips. The Big Island is home to Volcanoes National Park, which is a highly unique and must-visit attraction. Depending on when you go, you may be able to see lava dripping into the ocean, and you'll most certainly be able to view an active volcano with its cauldron glowing in the evening and all night.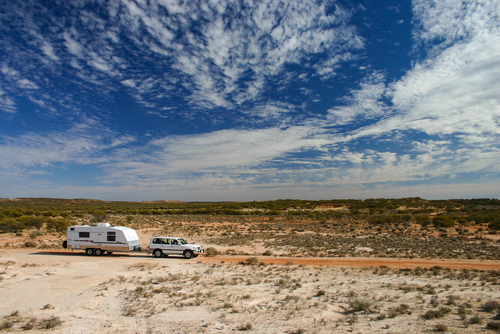 Mexico is another popular RV destination. There are, as you can imagine, some practical considerations before you undertake this journey. Safety is at the top of the list. Not to say that Mexico is an unsafe destination – not as a whole. But it is a place where you have to be smart, keep your wits about you, and know where you're going. Here's one article that gives some good advice. Google it and you can find many others.
A wide-open land that's great for RVs (camper-vans, as the locals like to call it) is Australia. The GO-RV site is a great place to start, with ideas on where to go, how long to spend, what to budget, and where to rent your RV. This is a bigger undertaking to be sure, one that you're sure to enjoy and cherish for a lifetime. Just be sure to allow enough time to experience it in full – we're talking weeks, maybe a month or two. And don't hit the road right away when you arrive; that jet lag can really take its toll!
Non-RV Vacations
Is there life beyond RVing? For some, the answer might be "no." Chuckle. Well, sometimes it seems like our entire lives are centred around our RVs. And rightly so. Think of all the fun we have, all the good times, all the memories we create in and around our RVs! But for many of us, of course there's life beyond the RV, too.
What might you want to do this winter that doesn't involve an RV?
The big three in the winter tend to be the three "S" holidays: Ski, Sun, Sea.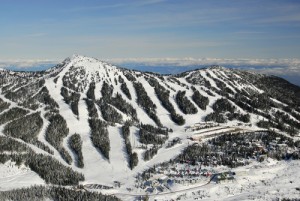 Ski options abound, from as close as Mont Tremblant and elsewhere in Quebec and Eastern Ontario; to further afield in the US Adirondacks, Michigan, and of course the big North American ski destinations of Colorado, Utah, and BC. If you're flying out to ski, check sites like Google Flights, Kayak, Expedia and Trivago for price comparisons and deals on flights and hotels. Remember that the peak seasons of Christmas, New Year's and March Break / Spring Break can put a pinch on airfares and accommodations. Same goes for the next two categories as well.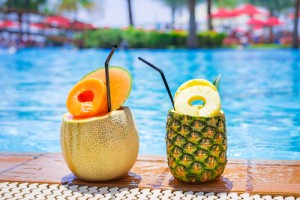 Sun destinations are well covered by package holidays to all-inclusive resorts. The most common destinations for Canadian holiday-makers are Cuba, the Dominican Republic, Mexico and Jamaica. Air Canada, WestJet, Transat and Sunwing are all popular Canadian trip operators. You can check deals on their sites as well as on TripCentral, iTravel2000, and many others.

Sea means cruises, an increasingly popular way to warm up and see tropical paradises. The advantages of a cruise are that you can experience a multitude of destinations, and stay unpacked in the same room (cabin) every night. The modern ships are destinations unto themselves, with elaborate dining options, first-rate entertainment, even rock-climbing walls and ziplines! And if you're used to the compact layout of an RV interior, a cruise ship cabin won't seem too different – only you'll have room service and a stateroom attendant waiting on you hand and foot.
We're Here When You're Ready
Travel-Mor Trailer Sales is your partner for RVing in Ottawa. We love to talk about RVs, of course, and about travel in general. Get in touch with us, and we'd be happy to answer any questions you may have about RVs in general, storage for RVs, winterization, rentals, or RV sales.