Our Ottawa Selection of RVs
We currently offer a host of pre-owned trailers at our Ottawa location as well as two major brands of new RVs; Rockwood and R-Pod. Our team is knowledgeable, experienced, well trained, and can provide valuable insight and information on any RV. We are here to help you make the right choice, and to pick the RV that suits your needs the most.
Continental Cargo Trailer Sales at Travel-Mor Trailers Ottawa
Continental Cargo is part of the Forest River company, one of the leading companies in the trailer market. Continental Cargo takes pride in every model they design and manufacture, ensuring you receive the cargo trailer to meet your specific needs. Continental Cargo is a leading producer of cargo trailers that can be built to meet your family's requirements, whether for work or for vacation, we can offer a trailer to fit your budget and lifestyle.
Continental Cargo has been a favourite of campers and RV enthusiasts for years due to the large variety of needs their line of products can meet. Whatever you are looking for, whether you need it for a job or to have some family fun Continental Cargo has the perfect trailer for you, sold by Travel-Mor Trailers. If you're looking to buy a new cargo trailer in Ottawa then Continental Cargo has the model for you.
Stop by the Travel-Mor Trailer Sales' showroom today to see the Continental Cargo trailers we are currently carrying. If you have any questions feel free to contact our team who are happy to help you find the perfect trailer to meet your unique needs. We aim to exceed our customers satisfaction, ensuring they leave happy and with the perfect trailer for them.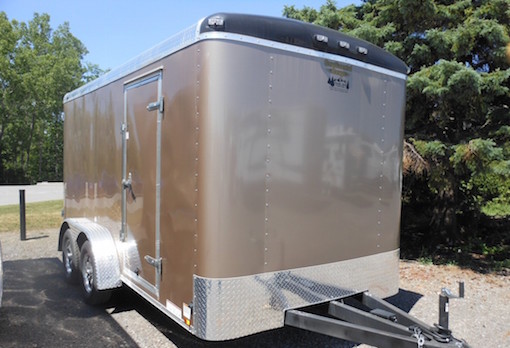 Ottawa Consignment Trailer Sales
We also offer our customers an RV consignment service where we will sell your good, well-cared for, clean, smoke-free trailer for you. We handle non-motorized RV's, including fifth wheels, travel trailers, hybrids and tent trailers. We advertise your trailer on our website and we will handle all negotiations, transfer of ownership to the new purchaser and transfer of funds. Learn more about our consignment services on our consignments page.

R-Pod RVs at Travel-Mor Trailers Ottawa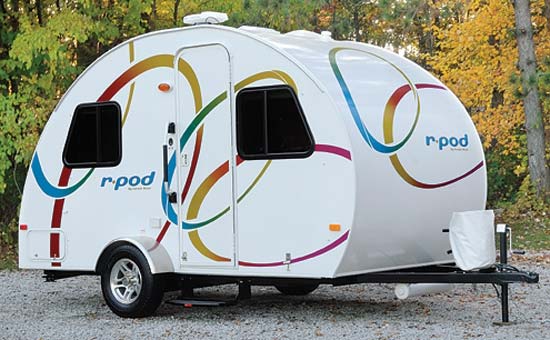 Similar to Rockwood R-pod is also part of the Forest River company, providing the engineering brilliance that the Forest River company expects. R-Pod specializes in making compact, enclosed RVs that fit everything you need to camp comfortably for weeks. With remarkable attention to detail R-Pod RVs are design masterpieces, fitting cooking areas, eating ears, kitchenettes, bathrooms and more into aerodynamic trailers.
R-pod RVs carry a number of advantages that Ottawa residents will find very beneficial. R-pod trailer require no setup. Tent trailers can be a hassle, and after a long road trip the last thing on people's mind is setting up a tent. R-pod RVs are ready to use, as soon as you arrive at the camp site you can start your vacation! One of the major benefits of an R-Pod RV is their minimal effect on fuel consumption. They are extremely lightweight and aerodynamic, especially compared to some other types of RVs. R-Pod trailers are perfect for any Ottawa resident looking for an RV for a memorable family vacation, and our staff has the expertise to help you pick the model that's right for you.

If you're looking to buy a new trailer in the Ottawa area, or think that an RV is something you could be interested in, come down to Travel-Mor Trailer Sales. We can give you the information you need to make an educated, smart choice. We want you to have the trailer that fits your needs perfectly, and with the selection of Ottawa RVs we have for sale you won't leave with anything else.

Pre-Owned RVs and Trailer Sales
We also offer a host of pre-owned and lightly used RVs. These can range from Tent Trailers to Fifth Wheels to make sure we offer the RV you're interested in at a fair price. Our staff has extensive knowledge on all models of RVs, and can help you pick out the right used RV for your family. We examine all RVs before we sell them to our customers to make sure all of their flaws are ironed out before you see them. We take pride on selling quality RVs, and that doesn't change for our used selection. If you're looking for a used RV in Ottawa then Travel-Mor Trailers is the dealer you need to visit.