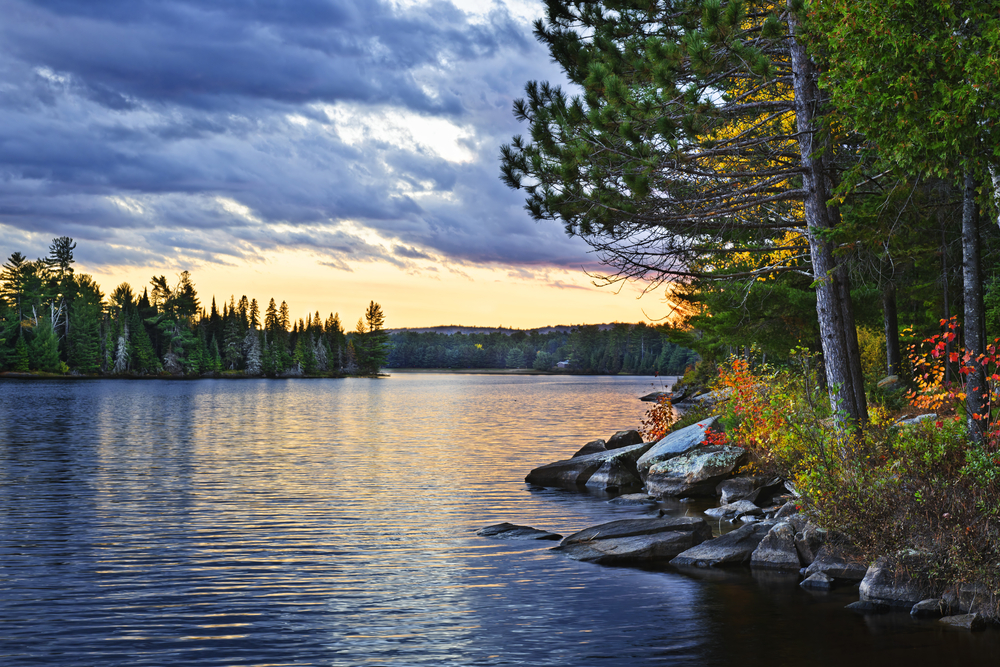 Ontario offers more than even most Ontarians recognize! Learn the travel opportuntities available to you in your own province with Travel Mor Trailer sales!
1. Science North
Northern Ontario's most popular tourist attraction, featuring an IMAX theatre, digital Planetarium, butterfly gallery, and home to earth sciences centre 'Dynamic Earth'; Science North is the second and eighth largest science centre in Canada.
For singles, couples, or the full family; Science North is a must-see for anyone and everyone taking a trip or adventure to northern Ontario.
More than just a trip to a museum, Science North offers visitors the opportunity to get up-close-and-personal with every exhibit. Don't just look at animals through glass, allow employees to put them in your hands while learning all about them!
To turn up the dial on fun-factor, Science North offers a range of family-friendly activities, including:
Escape Rooms: Trap the whole family in a room, and use your combined intellect to solve puzzles and figure your way out. Can you make it out in under 45 minutes?
The Human Gyroscope: Experience the same training that Astronauts once used to ready themselves for space! Whether you're interested in the physics, or just want to enjoy the ride.
2. Canadian Bushplane Heritage Centre
Many are not aware that Canada has an incredibly rich bushplane and firefighting history. With so much of our vast country covered by forests and lakes, our nation has had to contend with unique challenges concerning transportation and forest fire fighting. This museum is a chance to explore how our great nation has dealt with these problems throughout history.
Perfect for aviation and engineering enthusiasts, or just those that appreciate beautiful machines and history; the Canadian Bushplane Heritage Centre offers something for every member of the family.
Experience the thrill of flying a bushplane in one of the Heritage Centre's fully-equipped flight simulators!
Learn how Ontario's Ministry of Forestry and National Resources battle forest fires using enormous 'waterbombers' in  'Wildfires!', a 3D spectacle for the whole family.
And of course, get up close with the Centre's collection of 24 distinct bushplanes!
Don't miss the opportunity to invest an afternoon collecting memories that will last a lifetime by making sure to check out the Canadian Bushplane Heritage Centre on your trip through Northern Ontario. Whether it's just yourself, the whole family, or anything in between; a day here is guaranteed to please!
3. Bell Park Walkway
Looking for something a little more intimate? If you're looking to spend some romantic time with your partner, or finish of the evening with a calm experience for the family, the Bell Park Walkway in Sudbury is a fantastic opportunity to spend some time outside and experience the unique culture of Northern Ontario.
Bell Park is located conveniently in the centre of Sudbury, and it features a groomed and fully lit urban walkway that curves along the shoreline of Ramsey lake. Passing a variety of sights and destinations, including public beaches, rowing/canoe clubs, the Grace Hartman Amphitheatre, there are plenty of things to stop to see on along the walkway, leading straight to Science North!
Featuring life-changing views, lookouts, beaches, and plenty of benches along the way to stop and rest; an entire day can be spent along the path enjoying it's many offerings. Pack a cooler and hit the beach, explore some stores, watch a show at the Amphitheatre, or visit Science North; the options are endless; and the walkway connects you to all of them!
4. The Mill Market
While you're in Sault St. Marie, there's simply no way you can miss the Mill Market!
What started as a simple farmers market has grown into one of the Sault's most prominent tourist attractions. Hosted every Saturday from 10 AM till 3 A gathering for the entire community, this market attracts patrons from around the world! Here you can find locally sourced meats and vegetables, home-made prepared foods, hand-made jewellery, decorations for the home, and so much more.
Growing every year, but staying true to the spirit of the Sault, at Sault Ste. Marie's Mill market you'll find everything you need to concoct a recipe for an unforgettable experience!
5. The Great North Ontario Outdoors
For those that appreciate the great Outdoors, Northern Ontario is paradise.
A mecca for campers, hikers, hunters, fishermen, naturalists; and anybody else who loves to be outside, Northern Ontario offers more opportunity than could possibly be described. Consider these options:
Algonquin Park: One of the worlds most largest and most famous protected outdoor spaces, Algonquin Park is an incomprehensibly massive forest paradise. Larger than many American states, the park contains over 1500 lakes, and is home to a diverse ecosystems and wildlife. Opportunities for hiking, canoeing, fishing, car and backwoods camping, and all manner of outdoor activities are here in wild abundance! Find out everything Algonquin has to offer here. 
The Muskoka's: Muskoka is a municipality in northern Ontario containing several national parks. Hike, bike, swim, or just enjoy the outdoors the way you like in one of any of these parks (or more than one!). You can learn more about the many available opportunties the Muskoka's offer here.
French River Fishing: Northern Ontario contains 20% of the world's fresh water, so it's no surprise that fishing enthusiasts flock here from around the world. French River offers a unique fishing experience, attracting thousands of amateur and professional anglers every year. Rent a fishing lodge, or just stop by for an afternoon to enjoy the peace and solitude of French River fishing!
Do And See It All With Travel Mor
North of Ottawa exists infinite opportunity for fun and fantastic memories for you and the whole family, and Travel-Mor has everything you need to access it!
No matter what your needs and means, Travel-Mor can connect you with a adventure-mobile guaranteed to suit them. To find out how you can access the beauty of northern Ontario more easily than you think, all it takes is starting a conversation with Travel-Mor!